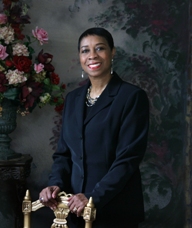 Felicita "Terry" Robinson, author of Seven Letters to Heaven
Felicita Robinson, known as "Terry" was born and educated in Kingston, Jamaica. She became interested in writing short descriptions of places, people and things, as well as prose poems from age fourteen. Seven Letters To Heaven is her first non-fiction.  Ms. Robinson relocated to the U.S. with her two children to join her husband, Gary, in 1984. She is an active member of St. Patrick's Church in Rockville, Maryland, where she sings soprano as a member of the contemporary choir. Ms. Robinson is also the author of The Dark Side of War, a poem published by the National Library of Poetry as a part of their Surrounded by Dreams edition, and has several prose poems to her credit. She retired from the World Bank in 2008 following 23 years of service. She resides with her husband in Olney, Maryland.
Book and Kindle Edition available at:
Order Page on this site

Email me through "Contact" on this website. 
ISBN:978-1-4502-2920-3 (sc)
ISBN:978-1-4502-2919-7 (dj)
ISBN:978-1-4502-2918-0 (ebk)