WELCOME!
WEBSITE OF

FELICITA "TERRY" ROBINSON
Award-Winning Author
*
"Love passionately. Pray endlessly"
******************
MY BOOKS
 Check out my latest novel, Pierre's Choice, below or
Seven Letters - A True Story of Faith and Answered Prayers!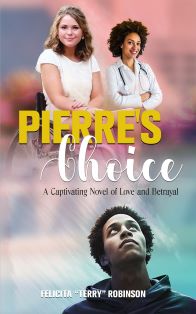 A CAPTIVATING NOVEL OF LOVE & BETRAYAL
 AVAILABLE EXCLUSIVELY ON AMAZON
____________________
SEVEN LETTERS TO HEAVEN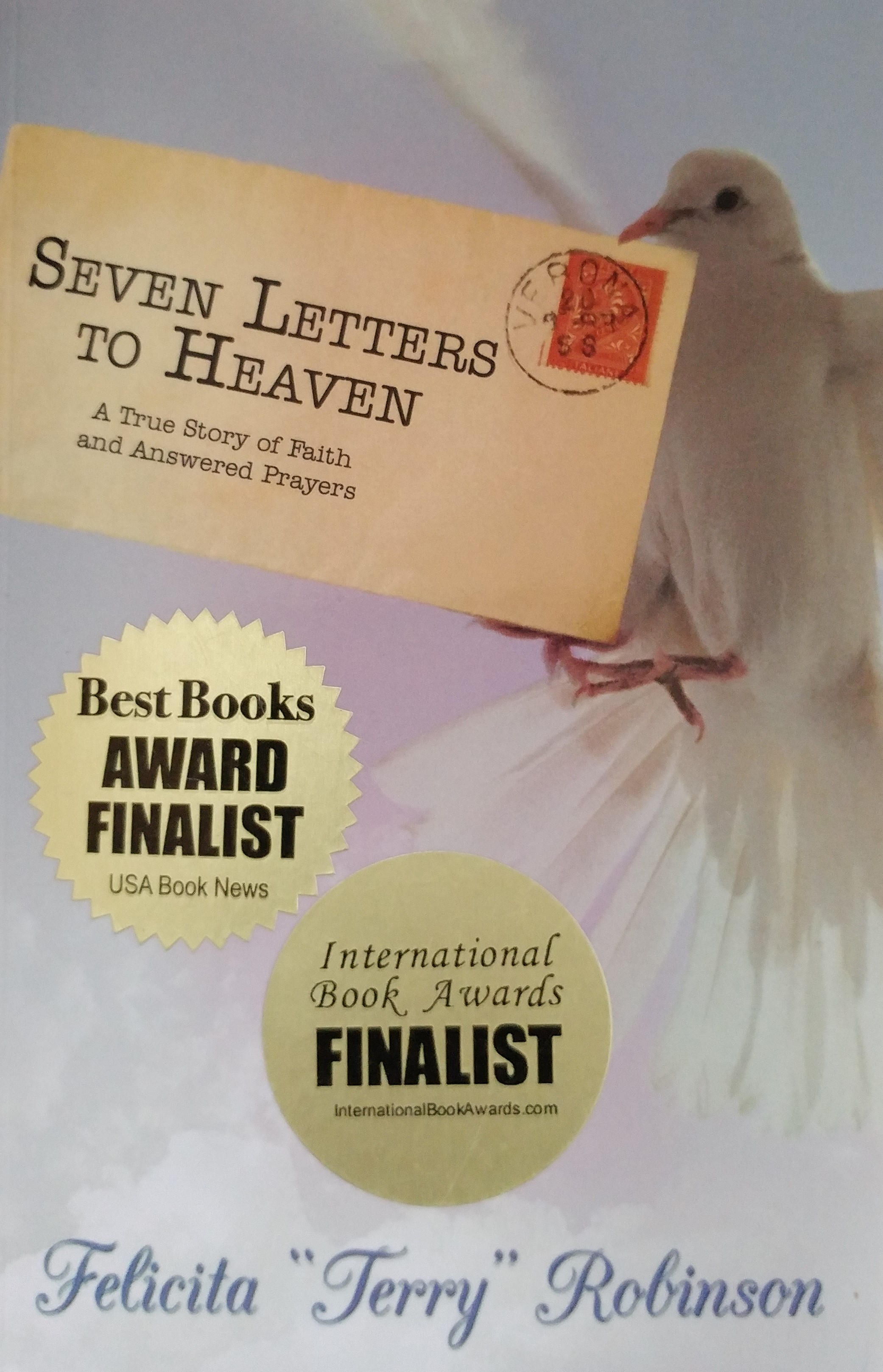 Available
On
 Or visit the Order page for Seven Letters to Heaven for other book retailers

♦♦♦♦♦♦♦♦♦♦
Book Interview with John Blake, WHUR-FM, Washington, D.C.
♦♦♦♦♦♦♦♦♦♦
THOUGHTS TO PONDER
"Do not be anxious about anything, but in everything, by prayer and petition, with thanksgiving, present your requests to God"

—Philippians 4:6

♦♦♦♦♦♦♦♦
"Love is of all passions the strongest, for it attacks simultaneously the head, the heart and the senses."

—Lao Tzu

 ♦♦♦♦♦♦♦♦♦♦
 Do you want a shot of inspirational thoughts or need some encouragement? Then step into my other world at: https://www.facebook.com/FDR2020
 ♦♦♦♦♦♦♦♦♦♦
Email: FTRsevenletters@gmail.com