WELCOME!
WEBSITE OF

FELICITA "TERRY" ROBINSON
Award-Winning Author
*
"Love passionately. Pray endlessly"
******************
MY BOOKS
 Check out my latest novel, Pierre's Choice, below or
Seven Letters - A True Story of Faith and Answered Prayers!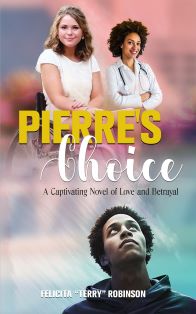 A CAPTIVATING NOVEL OF LOVE & BETRAYAL
 AVAILABLE EXCLUSIVELY ON AMAZON
____________________
SEVEN LETTERS TO HEAVEN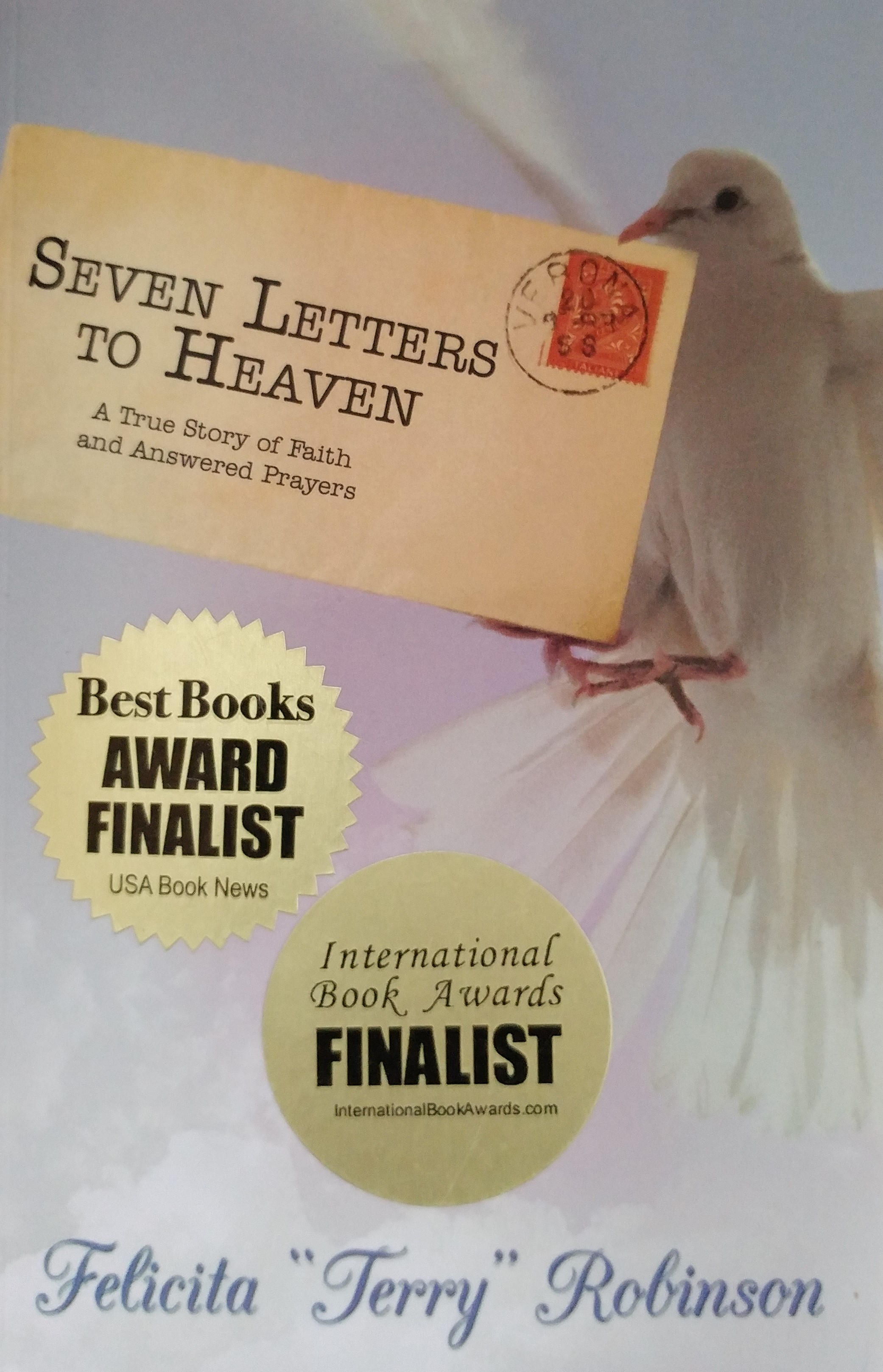 Available
On
 Or visit the Order page for Seven Letters to Heaven for other book retailers

♦♦♦♦♦♦♦♦♦♦
Book Interview with John Blake, WHUR-FM, Washington, D.C.
♦♦♦♦♦♦♦♦♦♦
THOUGHTS TO PONDER
"Delight yourself in the Lord and he will give you the desires of your heart."

—Psalm 37:4

"Time is too slow for those who wait, too swift for those who fear, too long for those who grieve, too short for those who rejoice, but for those who love, time is eternity."
—Henry Van Dyke

 ♦♦♦♦♦♦♦♦♦♦
 Do you want a shot of inspirational thoughts or need some encouragement? Then step into my other world at: https://www.facebook.com/FDR2020
 ♦♦♦♦♦♦♦♦♦♦
Email: FTRsevenletters@gmail.com