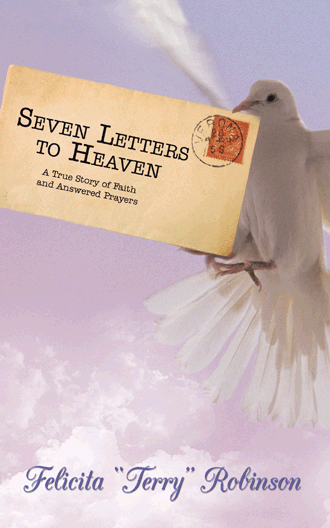 WELCOME TO MY WEBSITE!
Have you ever felt sometimes that God does not hear you when you reach out to Him?  Well, you are not alone.  I used to feel that way, but now I see prayers differently. 
Here you will find my first published non-fiction titled Seven Letters To Heaven.  It is a true story of faith and answered prayers.  My personal experience, as shared in the book, would help you in understanding that God does answer our prayers, but in His own way, in His own time, and at His own will. 
But my website is not only about the book, which Rev. Basil Aguzie, MSP said, "….not only serves as a guide, but also an easy to read spiritual companion…. ." (Excerpt from book review).  You have come to the right place if you are looking for  inspirational messages or you are interested, as I am, in reading favorite quotations on topics such as Christmas and the Holiday Season, bullying, standing up for your rights, renewal, courage, humility, unity, parenthood, grandchildren, kindness, patience, disagreement, crisis, racism, betrayal, healing, faith, hope, charity, adoption, animals/pets, words of encouragement from the Bible, singles, marriage, anger, forgiveness, and much more.
I hope that I have sufficiently aroused your interest to further explore the site,  or check out what others are saying about Seven Letters To Heaven; but above all, I do hope that you will leave feeling inspired!
Thanks for visiting.  I would love to hear from you so do leave a message for me, and come again soon.
Have a blessed day and keep the faith!

Terry

Felicita "Terry" Robinson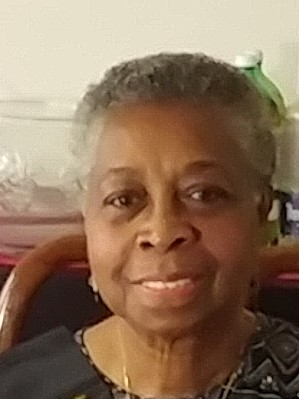 Excerpt - The 2012 International Book Awards 
Excerpt page - The USA "Best Books 2011" Awards
  Look under Spirituality: Inspirational Category:

  Longer version of the 2012 awards

  Longer version of the 2011 awards

♦♦♦♦♦♦♦♦♦♦
Book Interview with John Blake, WHUR-FM, Washington, D.C.
♦♦♦♦♦♦♦♦♦♦
A THOUGHT TO PONDER
"God is our refuge and strength, an ever-present help in trouble." --Psalm 46:1

 Do you want a shot of inspirational thoughts or need some encouragement, then step into my other world at: https://www.facebook.com/FDR2020
COPIES OF "SEVEN LETTERS TO HEAVEN" & KINDLE EDITION AVAILABLE AT YOUR FAVORITE ONLINE RETAILERS INCLUDING:

Or visit the Order page on this site.

Email: FTRsevenletters@gmail.com