WEBSITE OF

FELICITA "TERRY" ROBINSON
AUTHOR
There will be some delay in my postings over
the next couple weeks . I crave your kind understanding with thanks.

o0o0o0o0o0o0o0o0o0o0o0o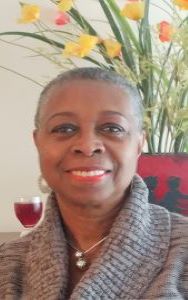 o0o0o0o0o0o0o0o
COMING SOON
"PIERRE'S CHOICE"
A CAPTIVATING NOVEL OF LOVE & BETRAYAL
WILL BE AVAILABLE EXCLUSIVELY ON AMAZON
____________________
Now Available
On
Or visit the Order page on this site for other book retailers

♦♦♦♦♦♦♦♦♦♦
Book Interview with John Blake, WHUR-FM, Washington, D.C.
♦♦♦♦♦♦♦♦♦♦
A THOUGHT TO PONDER
""Lean on, trust in, and be confident in the Lord with all your heart and mind and do not rely on your own insight or understanding."
-- Proverbs 3:5

♦♦♦♦♦♦♦♦♦♦
 Do you want a shot of inspirational thoughts or need some encouragement, then step into my other world at: https://www.facebook.com/FDR2020
 ♦♦♦♦♦♦♦♦♦♦
Email: FTRsevenletters@gmail.com